Wings of Fire
Started my journey of reading non-fiction and autobiographical books with this gem. Finished reading it today, and coincidentally it's author's birthday.
The author is a person that every Indian is well aware of, as the former President of India, and as the "missile man of India". After reading this book I came to a realisation that there words fall short to describe his contribution to our country in the field of defense and space science.
Book starts with the author recalling his childhood memories, days spent in Rameshvaram, in an amicable neighbourhood. Later he shares with us the stories of his college days and subsequently his broken dream of being an air force pilot. However, he moved ahead unfettered by the failures and went on to be the managers and directors of various crucial projects which shaped the future of India. His focus was on development of fully indigenous rockets, missiles, Satellite Launch Vehicles, etc. which would bring India at par with developed nations in terms of defense and space exploration, while not putting much financial burden on the developing nation. It was a time when the mass couldn't understand why so much amount was being spent on these programs while majority of the population was toiling under the problems of malnutrition, poor sanitation etc. These circumstances obviously led to people doubting the success and usefulness of these programs, but with strong determination and clarity of vision Dr. Kalam proved that India is a force to reckon.
One can go on talking about his contributions and his qualities as a human being, so the less said the better.
I observed that throughout the book there is almost no mention of any female except Late Smt. Indira Gandhi, and author's mother and sister. I wonder the fields of defense and rocket science were closed for females in those times, and I hope this scenario has changed since then.
I couldn't stop myself from sharing some excerpts from the book.
Happy Dussehra!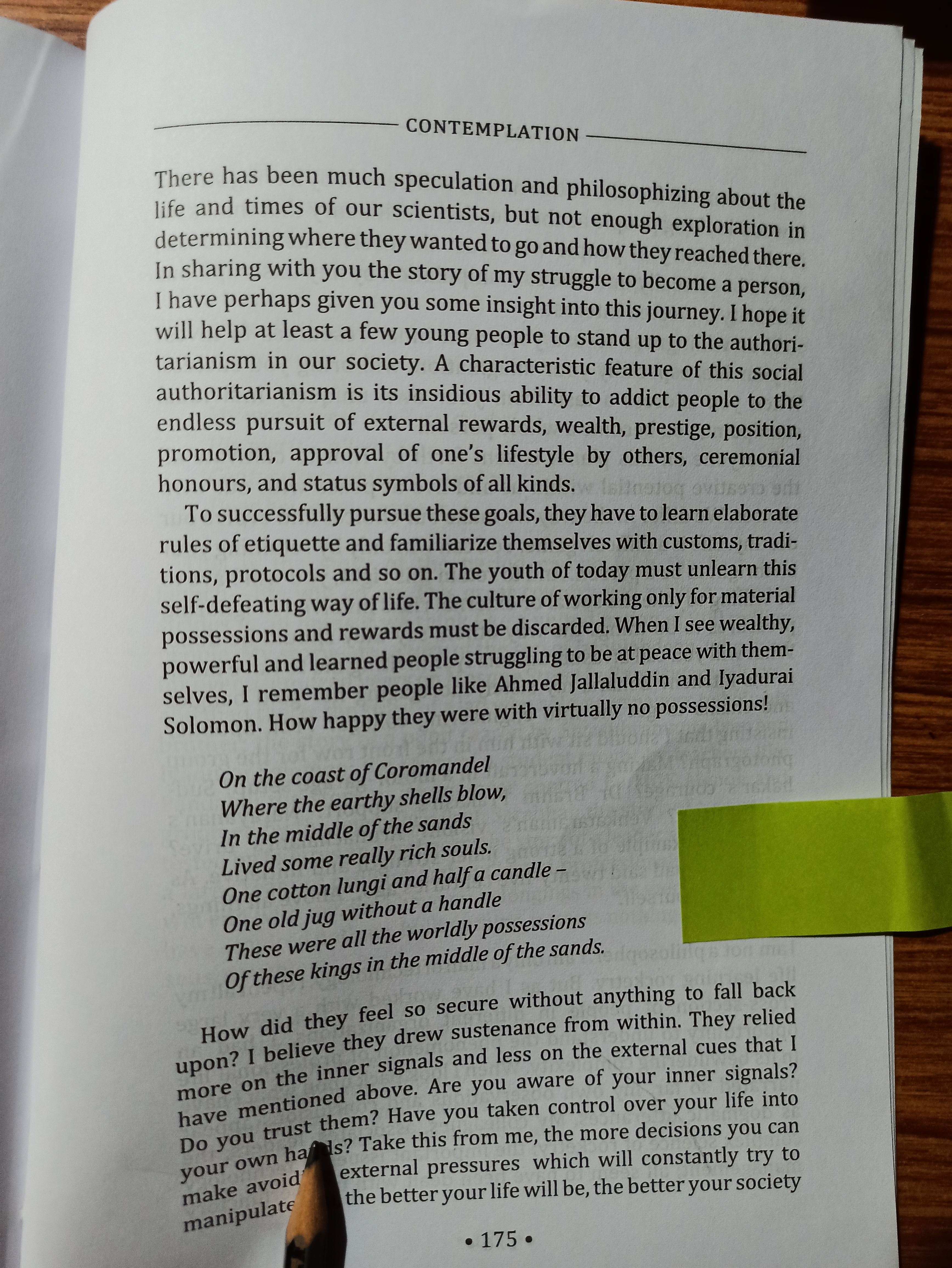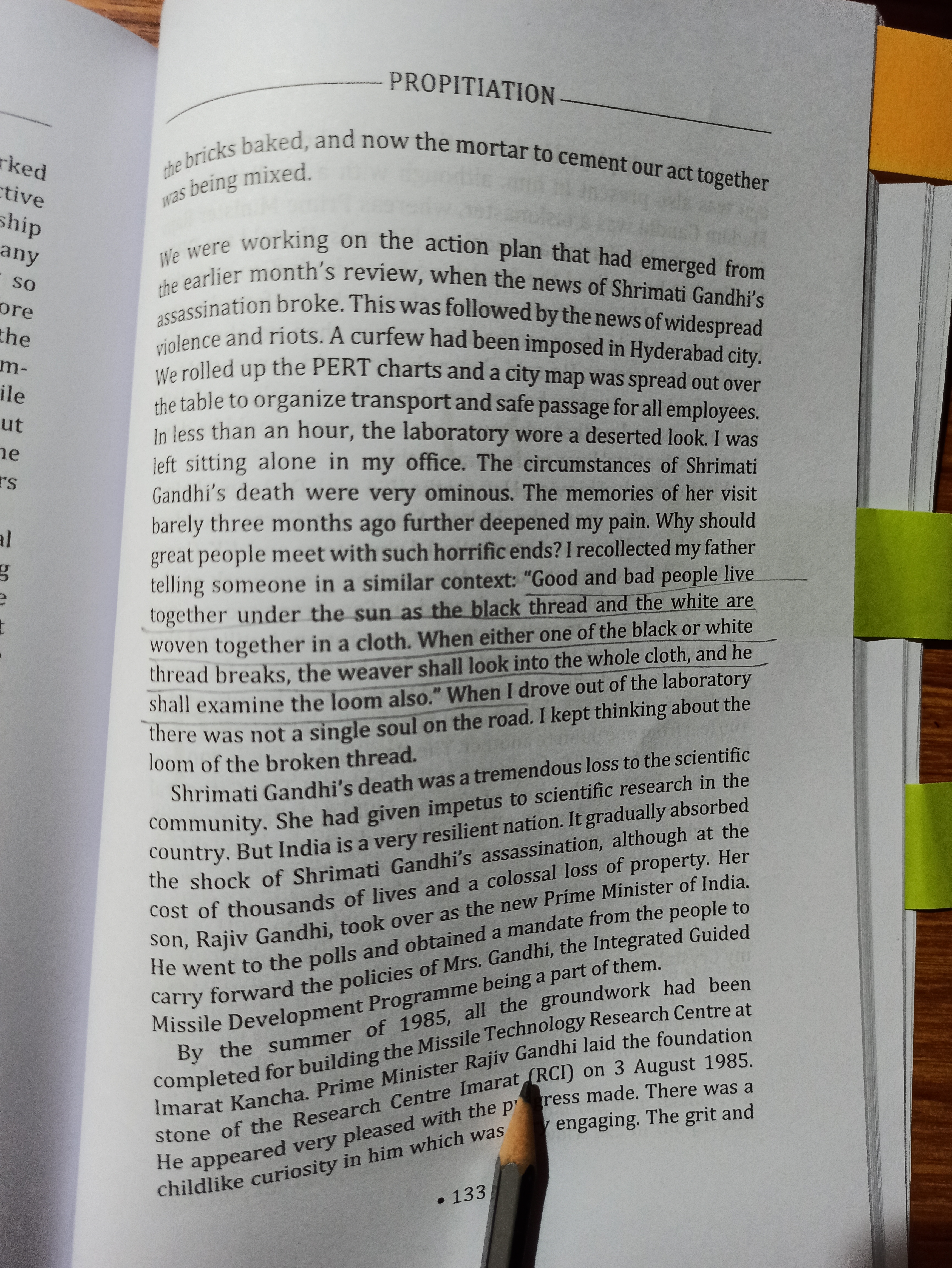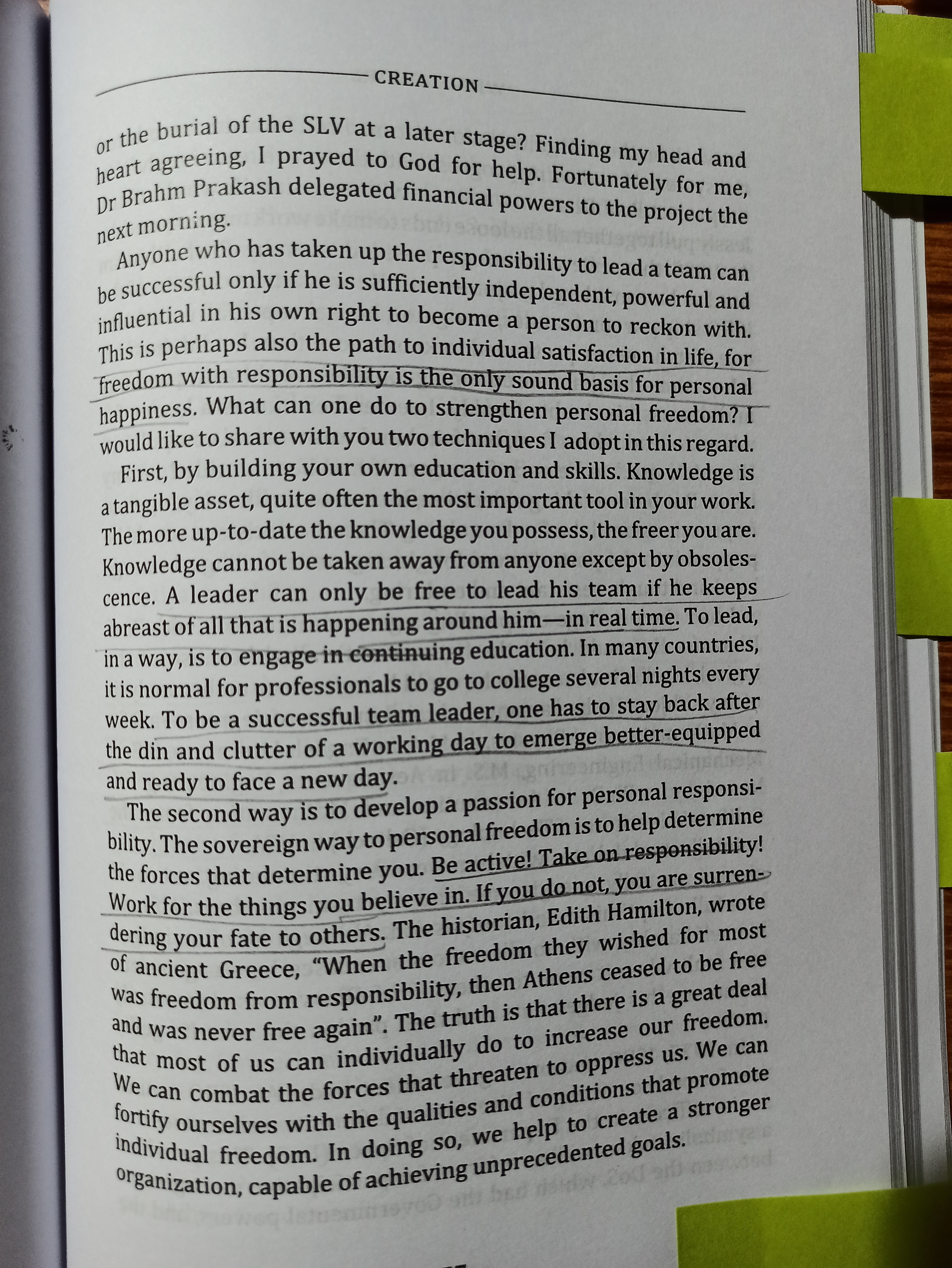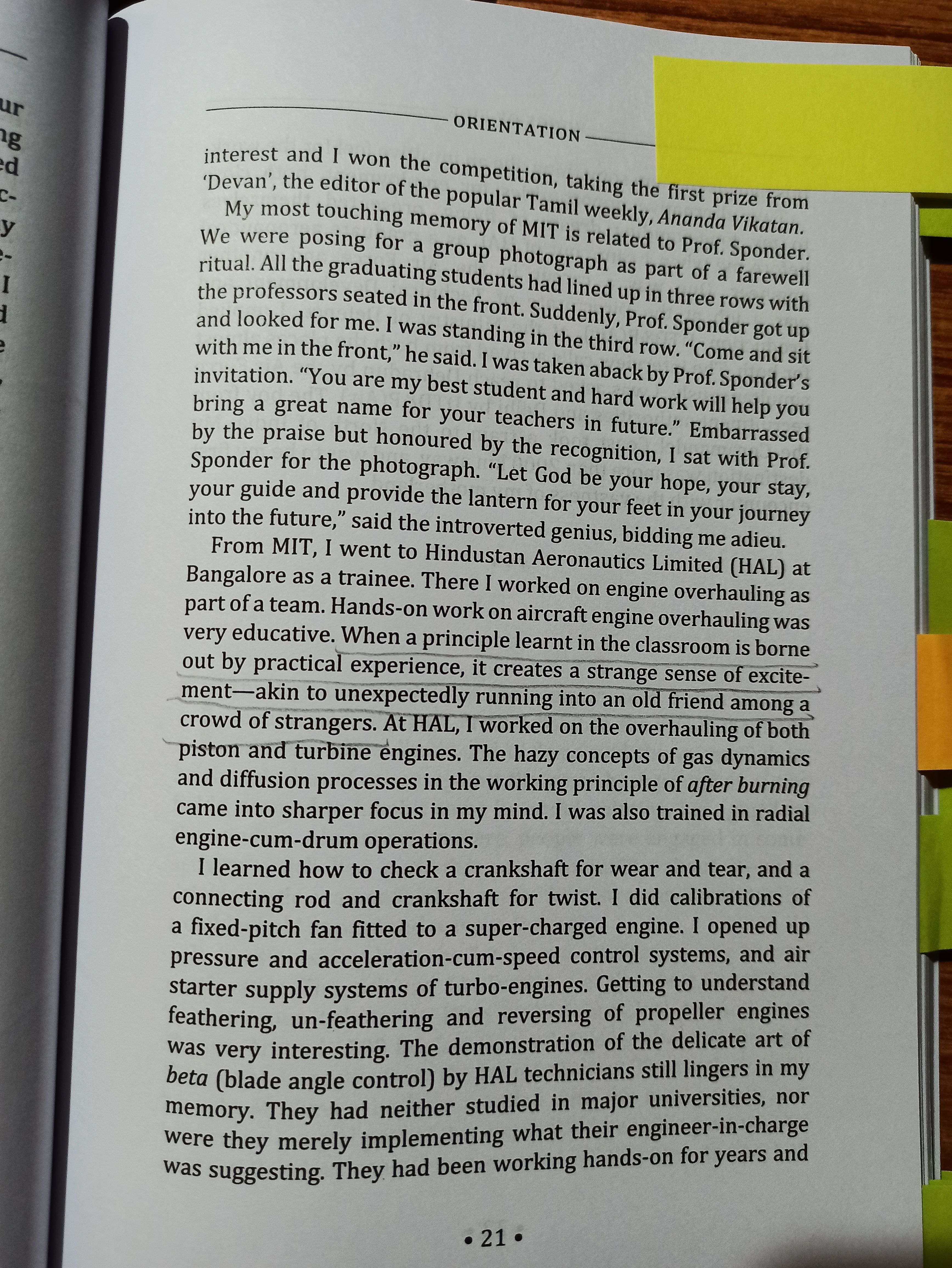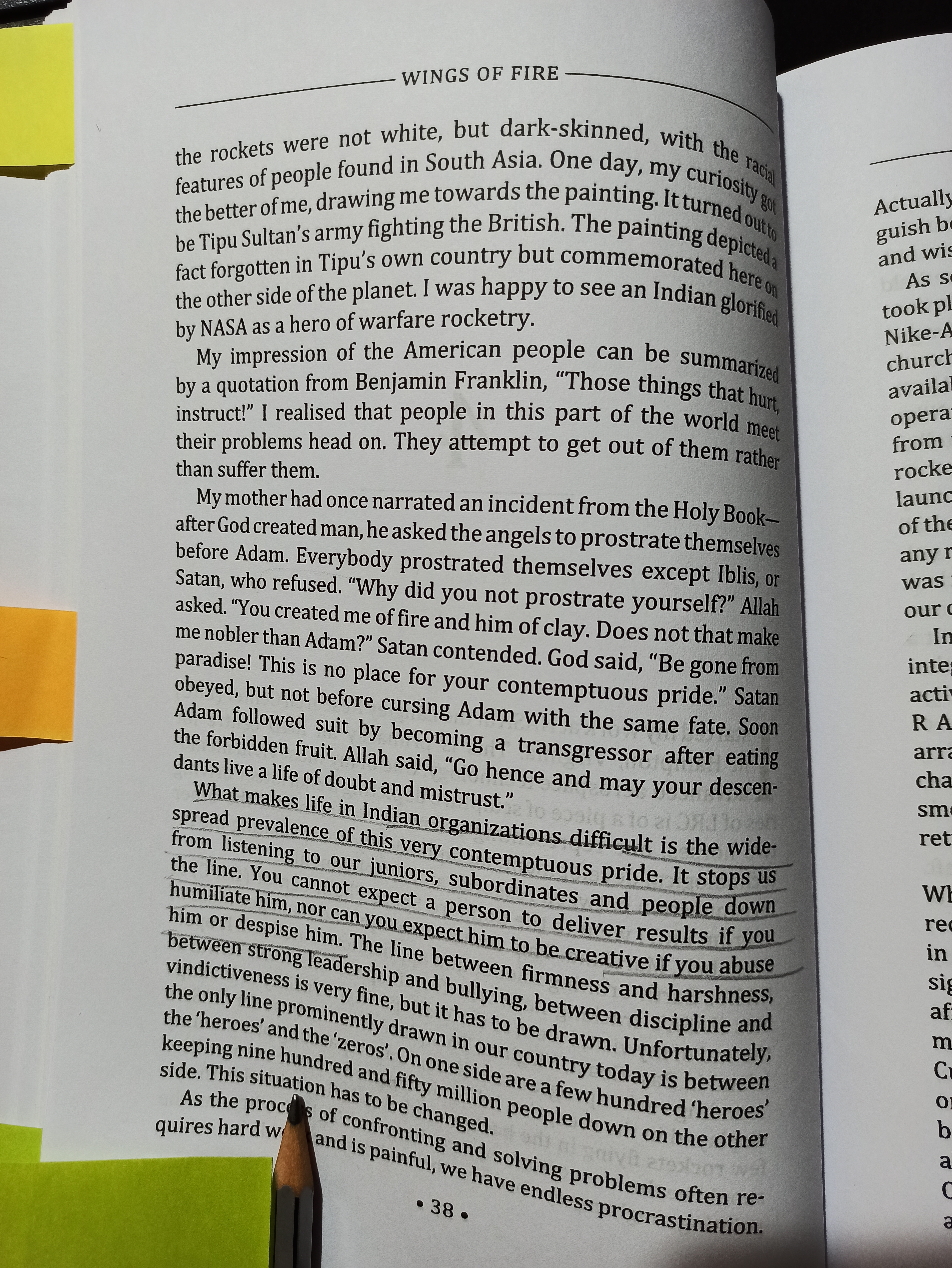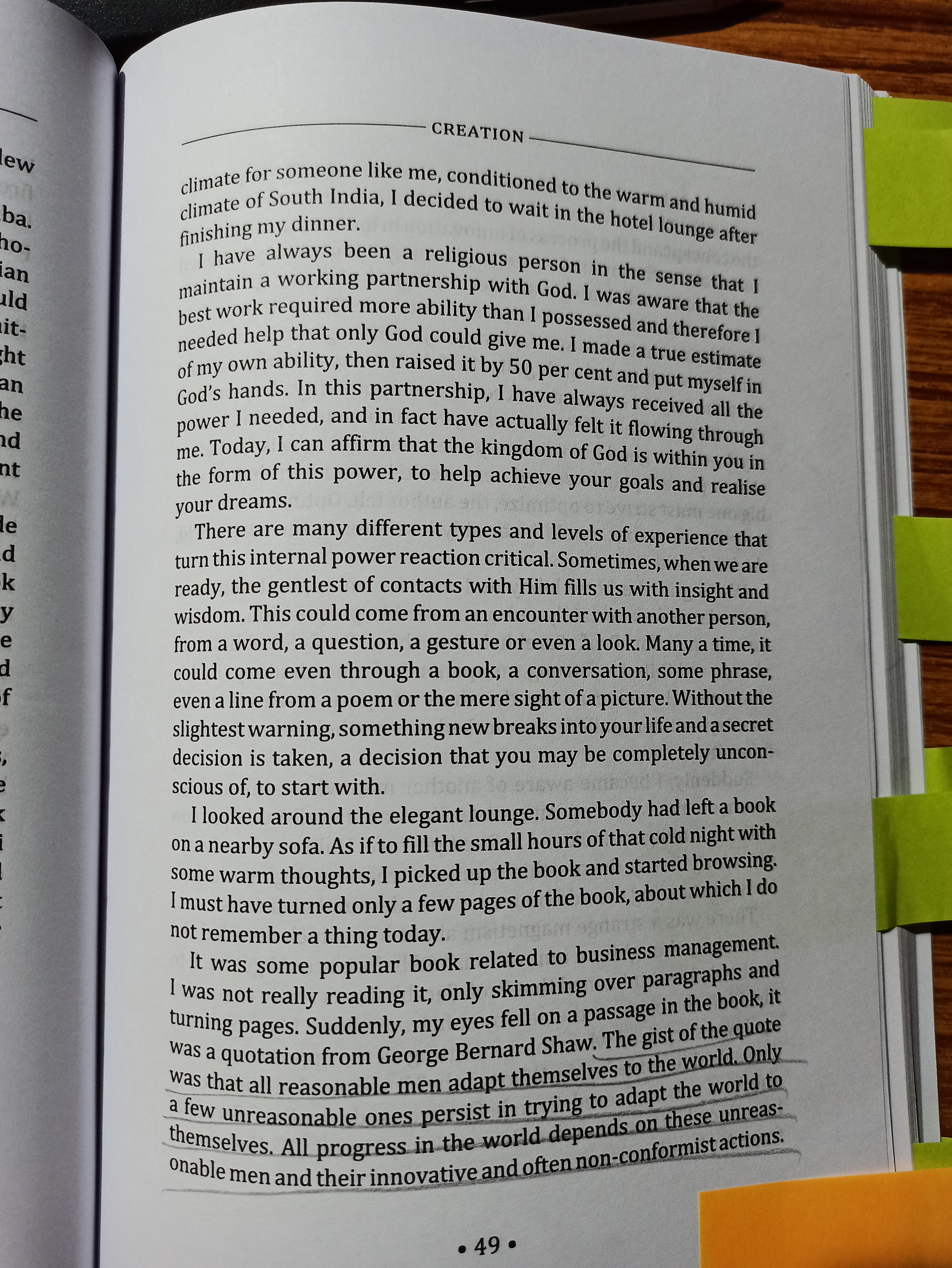 Author - Dr. APJ Abdul Kalam